Mechanical shocks
Wether accidental (impacts), predictable (handling) or anticipated in the life profile of an equipment (landing shocks, pyroshocks,...), mechanical shocks are an integral part of the usage environment of the equipment.
They are naturally integrated to many specifications.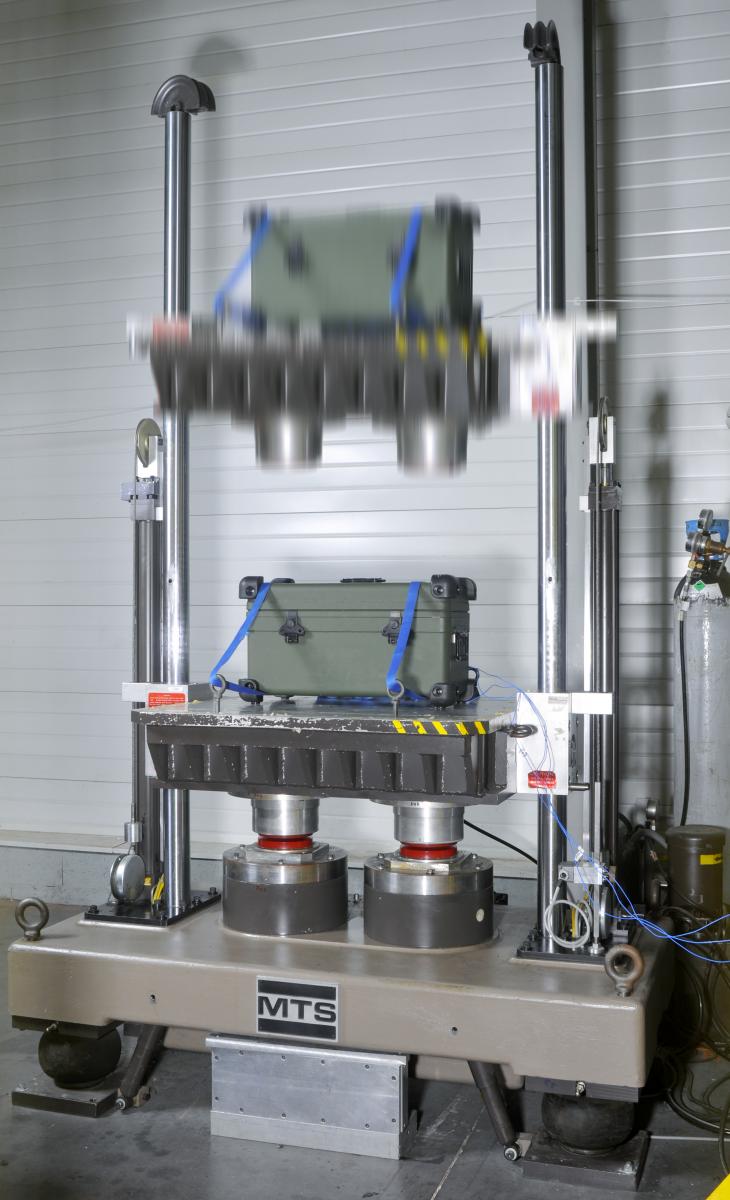 Expertise
Achieving usual shocks (demi-sinus, sawtooth, …)
Simulating pyroshocks and seismic spectrum
Accelerometric measurements can be realised
Possibility to realise "on demand" shocks with different duration and amplitude
Analysing results
May give advices in case of problem encountered
Writting testing report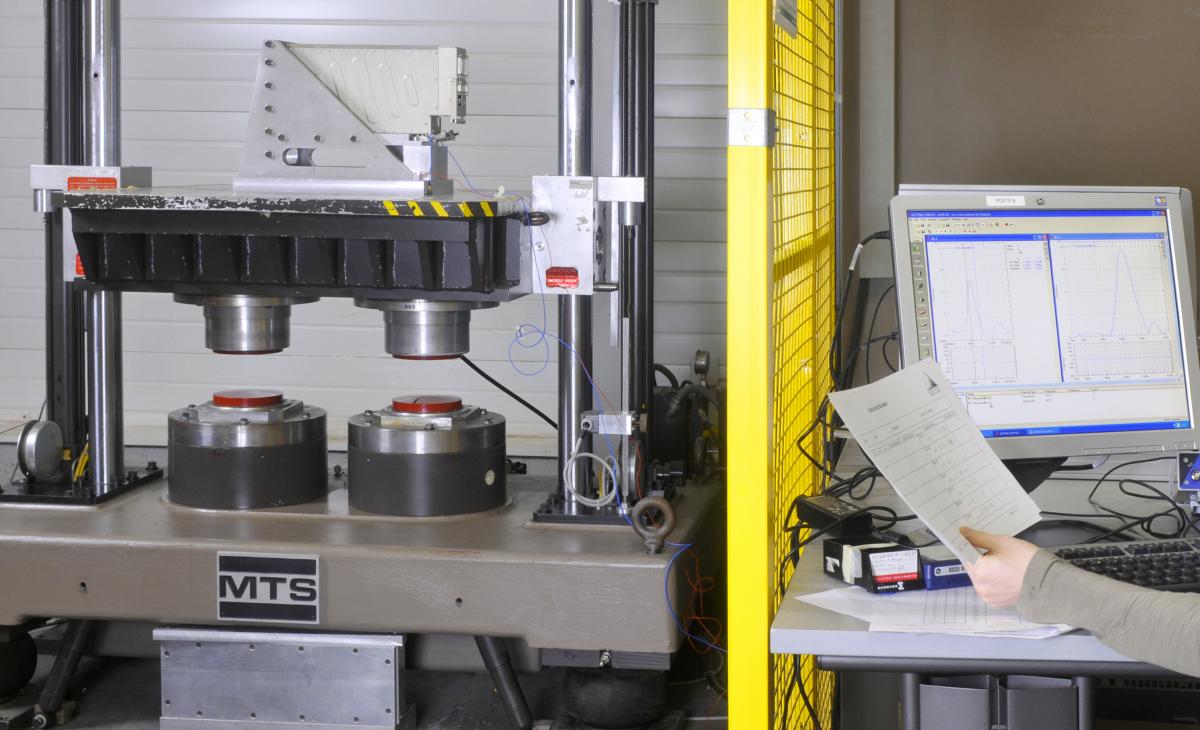 Means
Shock machine MTS 845

Table dimension 1m x 1m
Wave forms Formes d'ondes semi sinusoidal and trapezoidal
Amplitude : 5 to 600g
Shock duration 0,2 ms to 50 ms
Acquisition chain HP
Working load limit 500 kg

Pyroshock machine

Drive free fall
Stimulation principle by pendulum system
SRS (Shock Response Spectrum) generation pyroschock type
Handling drop
During handling, the most important mechanical damages are suffered by packaging.
Achieving test at different height.
Acquisition system for accelerometer measurements.